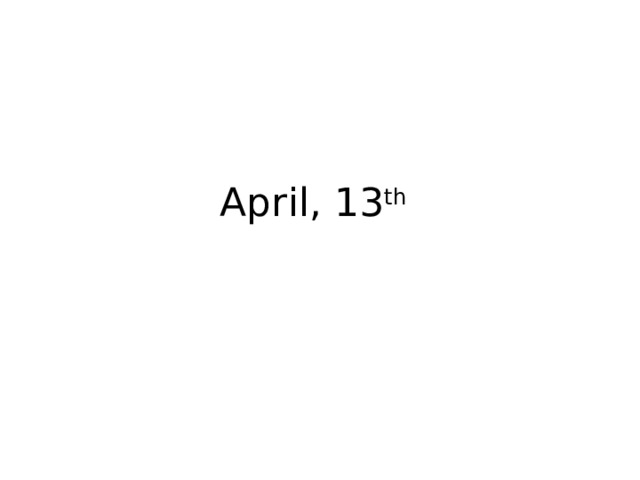 April, 13 th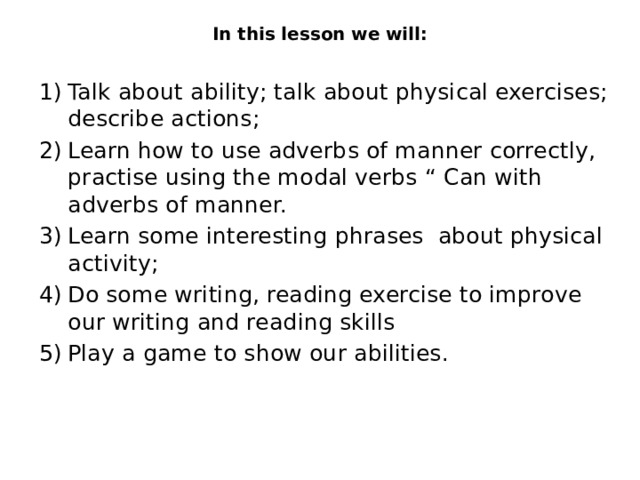 In this lesson we will:
Talk about ability; talk about physical exercises; describe actions;
Learn how to use adverbs of manner correctly, practise using the modal verbs " Can with adverbs of manner.
Learn some interesting phrases about physical activity;
Do some writing, reading exercise to improve our writing and reading skills
Play a game to show our abilities.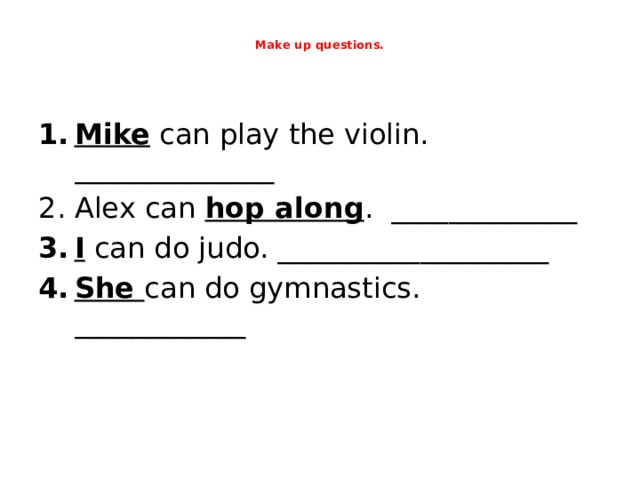 Make up questions.
Mike can play the violin. ______________
Alex can hop along . _____________
I can do judo. ___________________
She can do gymnastics. ____________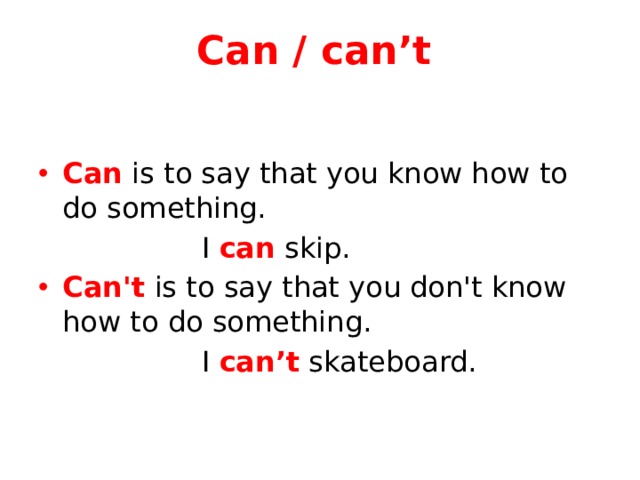 Can / can't
Can is to say that you know how to do something.
I can skip.
Can't is to say that you don't know how to do something.
I can't skateboard.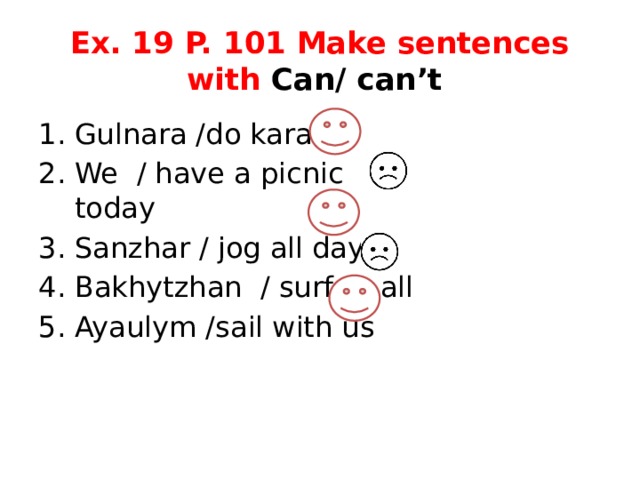 Ex. 19 P. 101 Make sentences with Can/ can't
Gulnara /do karate
We / have a picnic today
Sanzhar / jog all day
Bakhytzhan / surf at all
Ayaulym /sail with us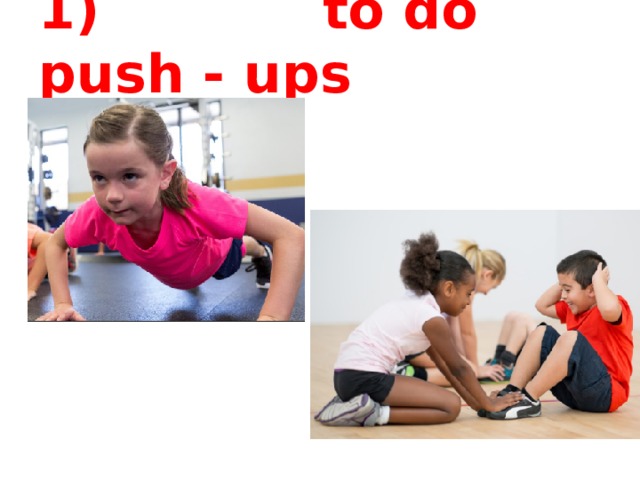 1) to do push - ups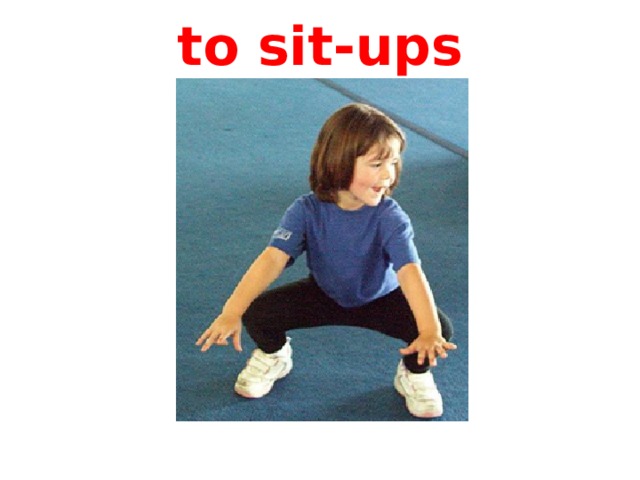 to sit-ups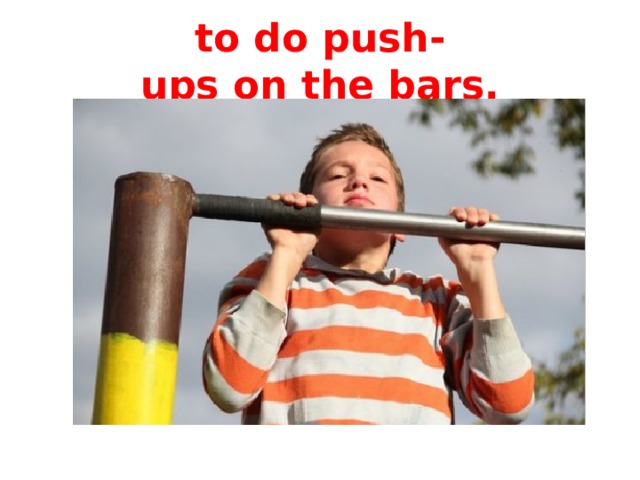 to do push-ups on the bars.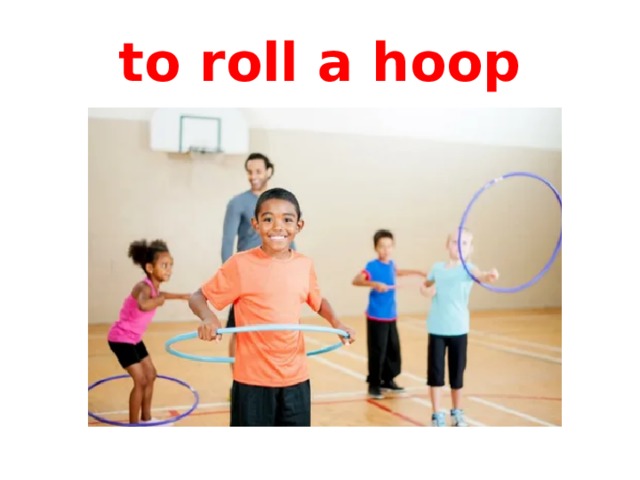 to roll a hoop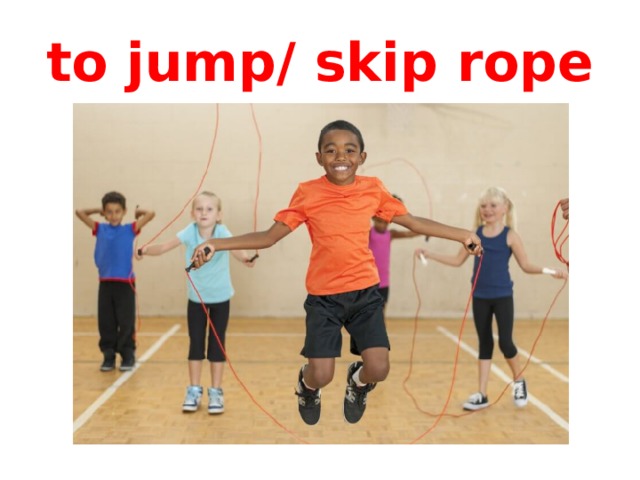 to jump/ skip rope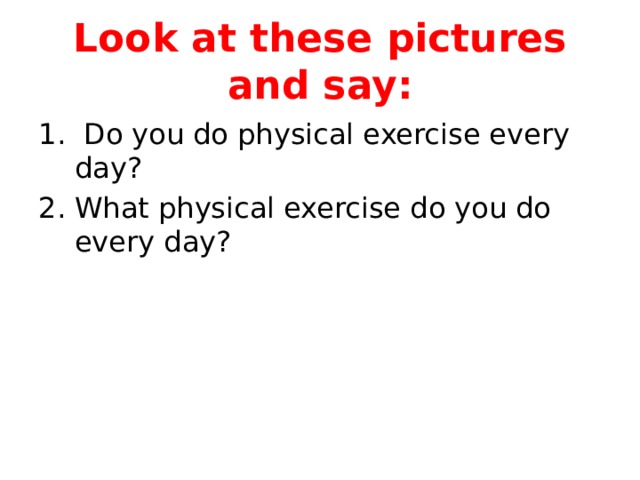 Look at these pictures and say:
Do you do physical exercise every day?
What physical exercise do you do every day?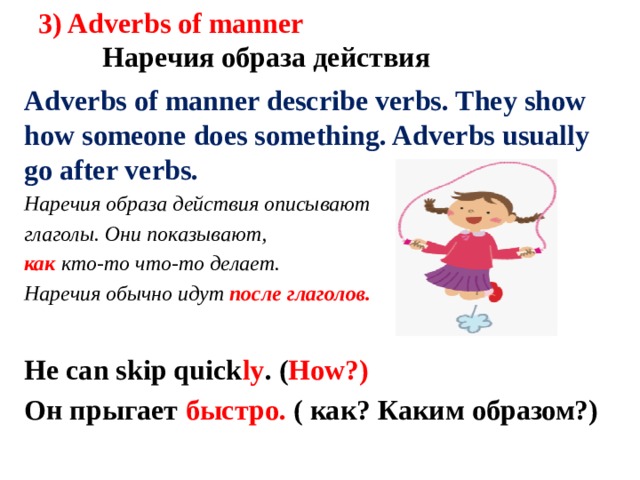 3) Adverbs of manner Наречия образа действия
Adverbs of manner describe verbs. They show how someone does something. Adverbs usually go after verbs.
Наречия образа действия описывают
глаголы. Они показывают,
как кто-то что-то делает.
Наречия обычно идут после глаголов.
He can skip quick ly . ( How?)
Он прыгает быстро. ( как? Каким образом?)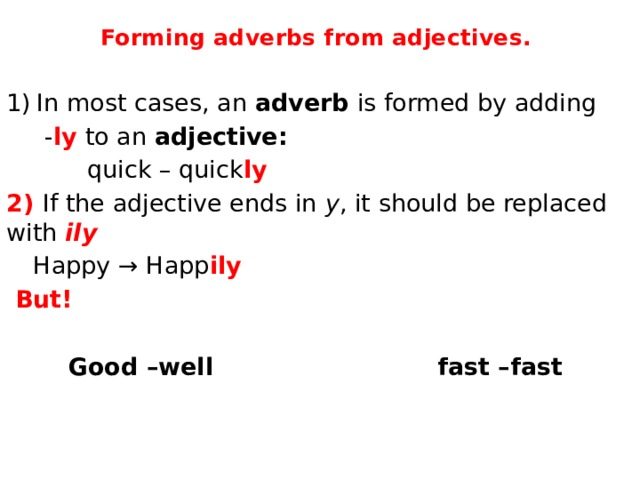 Forming adverbs from adjectives.
In most cases, an  adverb  is formed by adding
- ly to an  adjective:
quick – quick ly
2) If the adjective ends in  y , it should be replaced with  ily
Happy → Happ ily
But!
Good –well fast –fast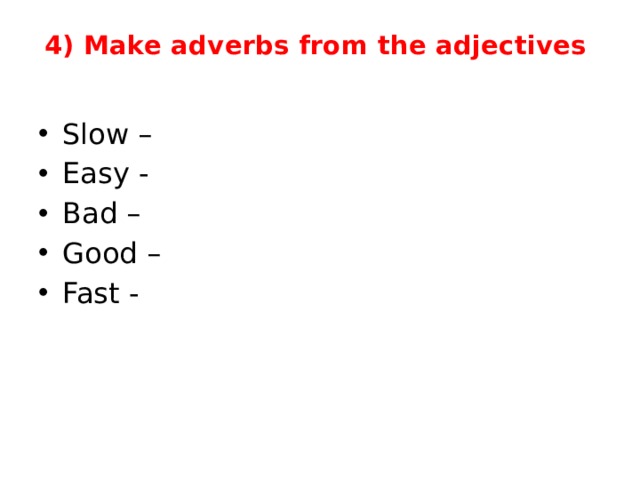 4) Make adverbs from the adjectives 
Slow –
Easy -
Bad –
Good –
Fast -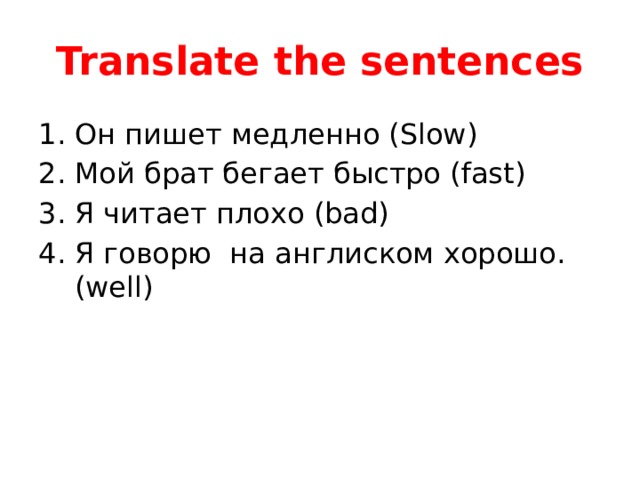 Translate the sentences
Он пишет медленно (Slow)
Мой брат бегает быстро (fast)
Я читает плохо (bad)
Я говорю на англиском хорошо. (well)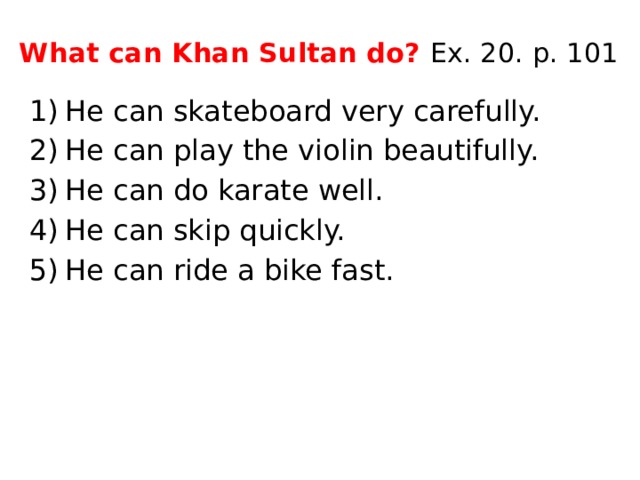 What can Khan Sultan do? Ex. 20. p. 101
He can skateboard very carefully.
He can play the violin beautifully.
He can do karate well.
He can skip quickly.
He can ride a bike fast.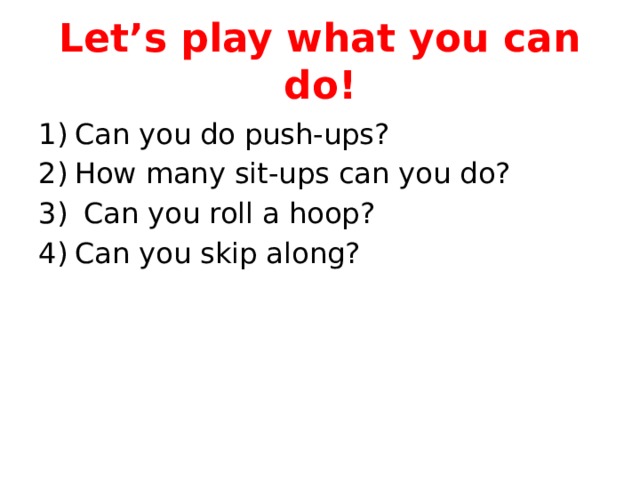 Let's play what you can do!
Can you do push-ups?
How many sit-ups can you do?
Can you roll a hoop?
Can you skip along?